The P90X Workout Schedule
P90X Workout Schedule
The P90X workout calendar for the Classic program.
P90X Lean Workout Schedule
For the Lean program.
P90X Doubles Workout Schedule
I double-dare you
P90X Workout Sheets
Use these sheets to help track your reps and weight on resistance workouts, daily calories, workout schedule, fit test results, and pretty much anything else you can think of for P90X.

Want to hybrid P90X with another program?
The P90X workout calendar will have your working out 6 days a week, plus a 7th day that can either be rest or a stretch routine. Your workout schedule will be divided into three month-long phases that add up to 13 weeks (the third phase is the longest). Each phase has 3 weeks of msucle-building, sweat-starting weight dropping workouts, followed by a 'recovery week' that is still no picnic, but less intense and focuses more on cardio and stretching than resistance workouts. There are 3 programs to choose from - Classic, Lean and Doubles, so grab the correct P90X calendar for the program you're choosing above.

A common question about the P90X workout schedule is, what happens if I miss a day, or a bunch of days? If you miss just one day, just pick back up where you left off. If you miss more than that, there doesn't seem to be a clear cut answer that applies to everyone. Some people decide that if they miss 2 or more days in a week, they start the week over. Others pick up where they left off. If you miss a week or weeks, you may decide to start that phase over, or just start the whole program over. The choice is yours as to what works best for you. It's not common to find people that have a totally uninterruped perfect 90 day stretch, so don't beat yourself up about missing a day. Just do your best and forget the rest - and stick to the P90X nutrition plan regardless of if you miss a day or not for the best results.
I'm currently doing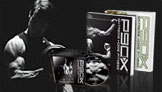 P90X
Be a Beachbody Coach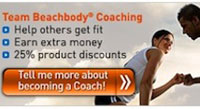 Who Am I?

My name is Anastasia McCune, a Beachbody Coach who has seen
great results from P90X, and am now enjoying helping others get in the best shape of their life. Read more >>